2019 has truly been a pivotal year in my life. Everything was almost fine, until I found myself on vacation for the entire month of August. Perfect to relax! …Almost. I spent 15 hours/day reading reports, following JM.Jancovici's courses, trying to understand why our meat consumption had doubled in 30 years and its impact…. All this while watching the Amazon burn a little more each day. When people around me were talking about CETA, I refused to go and look into it. I knew I was going to get upset. Too late.
Once you get your nose into the numbers, you're not the same person. But if I am unlucky enough to have realized the urgency to act, I can't say the same about my entourage. How can you do when your relatives see you as a yellow vest crossed with a Greenpeace activist as soon as you talk to them about the environment?
Entourage and feedback
From my little experience, I have noticed a few very important things.
The first thing is that being right is not enough. Form is as important as substance. A very simple example: at the end of September, it had been a month since I had stopped eating meat, the hamburger fan. Except for one meal, I had achieved the goal of lowering my consumption by 90%. I quote a person to whom I tell this, all proud, who tells me: 'Oh yeah, so if a person is 10% racist, it's okay for you? We don't have time left. Encouraging.
I think this is a huge mistake. I believe that any effort, no matter how small, should not be overlooked or mocked. You have to start somewhere.
Dialogue is and will remain the key
Beyond being aware of the urgency, you will have to be patient. I feel that the first step has been taken: there are no longer any real climate skeptics. In any case, I haven't had the opportunity to meet one yet. That a Jean-Michel Complot looks me in the eyes and says to me 'it is bullshit your thing, it is marketing, with the other Swedish kid there'.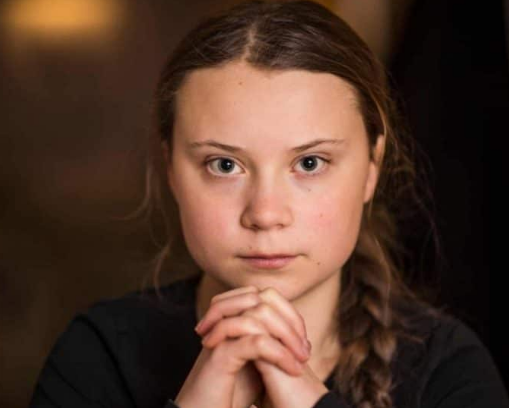 However, the next two steps are just as difficult.
The first, the feeling of ignorance, or total disconnection. When you have worked on your subject for 400 hours, it is normal to know a little more than the other. If a person has not had the curiosity to dive into articles or a report, even a shortened one, of the IPCC: you can't really blame them. On the other hand, between not knowing, and/or realizing that some people are joking around, I can assure you that the reactions of those around you will not always be good.
The second step is for the person to realize that everything they do pollutes and kills the planet. Worse, you point out to him, awkwardly, with a semi-accusatory tone: 'oh yeah, but the bakery is 300m away, why do you take your car? Besides, I can see that doing a little bit of sport wouldn't hurt you.…' Nothing like that to be counterproductive.
Adapt to your interlocutor
Since not everyone has the same level of understanding and knowledge of the subject, having the same discourse with everyone does not work. First step, know how to make yourself understood with simple words. If you are not able to make yourself understood simply, it is most likely that you have not understood correctly.
One step, and I hope this works for you, is to 1) listen to the other person and their arguments, 2) to find or know his interests and 3) relate its interests to one of the issues involved in climate change. Your friend works in finance? Talk to him about the limits of growth and ask him 'how can we have eternal growth with limited fossil resources'. To your friend who is a Nutella fan, ask her if she knows how it's made, and who it impacts. Epidermal reaction guaranteed.
But sometimes dialogue is not enough. It's time to pull out the secret weapon: exemplarity
Exemplarity: convince those around you by setting an example
In spite of your efforts to convince, it may happen that the person has not been receptive to your words at all. You have proven to him by A+B that it is urgent to act… There is nothing to do. She still flies three times a week, eats steak for breakfast and turns the air conditioning on full blast, morning, noon and night.
It can also happen that the person is fed up with being lectured. 'What about you my man, when you take the flight to Miami, am I giving you a hard time?'
Touché.
Being a bit desperate and clueless, I asked this question this Monday to a person I've seen being mocked for her ethical and ecological choices, for 30 years. What was more effective? His answer can be summed up in one word : exemplarity. being a role model. Be careful here, I'm talking about really leading by example: you can't ask someone to reduce their meat consumption if you eat it every lunchtime. You can't ask someone to be exemplary if you are the first to make a mistake. Do not see any connection with Mrs. Belloubet or Jean-Paul Delevoye!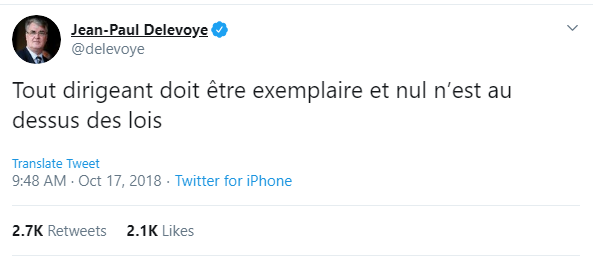 Finally, work on your subject. Climate change concerns so many areas that NO ONE can claim to know everything. This is why the IPCC is made up of specialists from several fields. It is impossible to study this problem without understanding that it encompasses several disciplines and requires dozens of different skills.
When you get into a debate, before you make arguments, check your sources, understand them, and don't just throw numbers around. We are not on BFM, Cnews or LCI, thank you.
The last word
With time, I understood several things. The first is that being right is not enough. The second is to keep a low profile, listen to the other person, even if they are talking nonsense. I often think of my colleague who told me that Hiroshima took place during the Vietnam War. I still regret getting upset. I should have either said nothing or pulled out my phone and showed him the first 10 google links. You'll have to be patient, even with the toughest ones… And rely on exemplarity.